The Lowdown

on 203K Loans...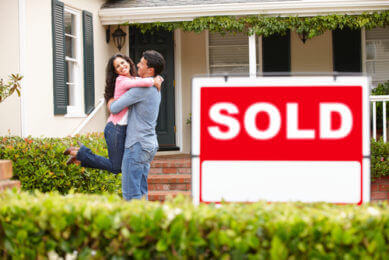 Our 203K Loan Rates Are Low & Our Process Quick & Painless
An FHA 203K loan is a loan backed by the federal government for buyers who want to buy homes in need of repairs or updating. Here's how it works: Let's say you want to buy a home that needs a brand-new bathroom and kitchen. An FHA 203K lender would then give you the money to buy (or refinance) the house plus the money to do the necessary renovations to the kitchen and bathroom.
FHA 203K loans are only for primary residences—investors and fix-and-flip buyers do not qualify—and the work must be completed by licensed contractors. The renovation costs are placed in an escrow account and disbursed to contractors as the work progresses. The renovation should be completed within six-months. This type of loan may require additional costs for inspections and title, and will often include a contingency reserve to ensure there are enough funds if the actual costs are more than the estimates.
We're here to make the 203K home loan process easier, with tools and expertise that will help guide you along the way, starting with our 203K Loan Qualifier.
We'll help you clearly see differences between loan programs, allowing you to choose the right one for you whether you're a first-time home buyer or a seasoned investor.
The 203K Loan Process
Here's how our home loan process works:
Complete our simple 203K Loan Qualifier
Receive options based on your unique criteria and scenario
Compare mortgage interest rates and terms
Choose the offer that best fits your needs
Why a 203K Loan?
A 203k loan is a single loan that allows you to finance both the purchase and necessary repairs or the improvements you want to make. The dual-purpose loan eliminates the need for two different loans, which may save time and cost for many borrowers. If you already own your home, a 203k renovation loan gives you the ability to improve and update your primary residence.
Fixed Rates
Adjustable Rate Mortgage (ARM)
Minimal Down Payments
Get Your 203K Loan Quote Now!