The Lowdown

on USDA Loans...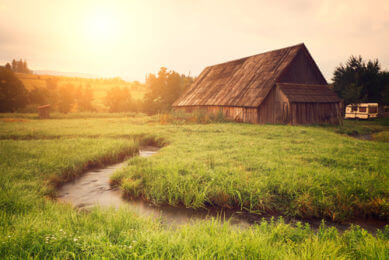 Our USDA Loan Rates Are Low & Our Process is Quick & Painless
The United States Department of Agriculture (USDA) provides several loan options through their Rural Development Housing program. These loans are for eligible borrowers to buy, repair or renovate homes in a rural area. While most metropolitan areas are generally excluded from USDA eligibility, some suburban areas may qualify.
The income limits to qualify for a USDA home loan vary by location and depend on household size. The loans are only available for owner-occupied homes and require an acceptable credit history, dependable income, reasonable debt ratios.
We're here to make the USDA home loan process easier, with tools and expertise that will help guide you along the way, starting with our USDA Loan Qualifier.
We'll help you clearly see differences between loan programs, allowing you to choose the right one for you whether you're a first-time home buyer or a seasoned investor.
The USDA Loan Process
Here's how our home loan process works:
Complete our simple USDA Loan Qualifier
Receive options based on your unique criteria and scenario
Compare mortgage interest rates and terms
Choose the offer that best fits your needs
Why a USDA Loan?
USDA loans are guaranteed by the United States Department of Agriculture. USDA loans require no down payment for homebuyers in designated rural areas. USDA loans are designed to be an affordable option for buyers with low or moderate income who want to purchase, build, or improve homes in eligible areas with 100% financing on fixed-rate mortgages with competitive interest rates and closing costs.
Get Your USDA Loan Quote Now!